Our sustainable development report 2020
2020 was
a difficult year for all of us.

It made us face new challenges in extraordinary, unexpected circumstances.
In 2020, we paid special attention to the safety and health of our employees, the organisation of support for local communities and healthcare, as well as helping our customers, the catering industry, which found itself in a dramatic situation overnight.
The time of the pandemic crisis has further highlighted the need for urgent joint action for sustainable development and for the sake of the planet – our home.
The pandemic has changed the way we work, affected some short-term goals, but it did not stop the implementation of the sustainable development strategy. Despite the pandemic, we made progress in every strategic area in 2020.
We are living in a time of important choices and changes.
We know that now it is high time to act and, as the leader of the brewing market in Poland, we feel obliged to set a good example.
We have put sustainable development at the heart of our strategy and we will work hard to make it happen, focusing on areas where we can make a significant impact using our scale, supply chains and partnerships.
Our Better Future 2030 Strategy, which we implemented in 2020, consists of 4 equal pillars: Planet, People, Portfolio and Profit. From our Sustainable Development Report 2020, you will learn about our ambitions and objectives centred on the pillars of the strategy, with special focus on two of them: Planet and People.
SEE THE REPORT FOR 2020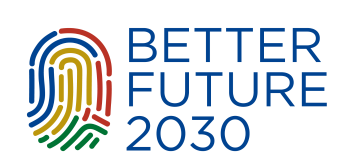 The Planet Area
We make ambitious commitments to reducing our environmental impact.
Our objectives:
To make our breweries carbon neutral
To achieve a low level of water consumption per litre of beer
To ensure recyclability of our packaging and the use of recycled materials
To source raw materials in a sustainable way

The Portfolio Area
Embraces changes that we want to make in response to the evolving market and changing consumers by developing individual categories and supporting our brands.
Our objectives are:
To premiumise our global brands
To launch products aligned with health trends and varying consumers' taste preferences
To expand the offering of non-alcoholic beers and beverages

The People Area
Focuses on our employees and associates and aims to promote an organisational culture where a fair approach contributes to development.
Our objectives are:
To build an open, inclusive, and progressive organisational culture based on mutual respect and equality
To be a safe workplace
To achieve a balance in the number of women and men in senior management positions

The Profit Area
Covers the ways in which we improve our financial results.
Our objectives are:
To increase the value of our largest brands and the scale of premium brands by taking advantage of our marketing opportunities and managing costs and financial resources prudently
To generate points of contact with consumers through B2B platforms
To create an ecosystem for active collaboration with our partners, going beyond ordinary transactions and making use of digital opportunities, AI, data management, and automated ordering of products and services
Our achievements in 2020
We reduced our CO2 emissions by approx. 20% by approx. 20%
16.92%of the energy we used came from renewable sources (nearly twice as much as in 2019).
and in breweries alone, nearly 43% of the electricity used was wind power
we used 2.78 litres of water to produce 1 litre of beer, which is 40% less than our consumption 10 years ago
85% of all our suppliers are Poland-based
we recycled 99.81% of waste and packaging products
We increased the sales of our non-alcoholic beers by 37% compared with 2019
We signed the CEO Pledge of the LEAD Network
The #FASOFF campaign reached over 379 37million people
1,570 employees got involved in voluntary work (over 60%)
33% of employees in management positions are women
Equal pay for men and women
Our contribution to the Polish economy in 2020
people had jobs thanks to our activities
We generated approx.
of added value in the Polish economy
thousand is how much we spent on purchases from Poland-based suppliers
is how much our company and its related entities paid in taxes and charges